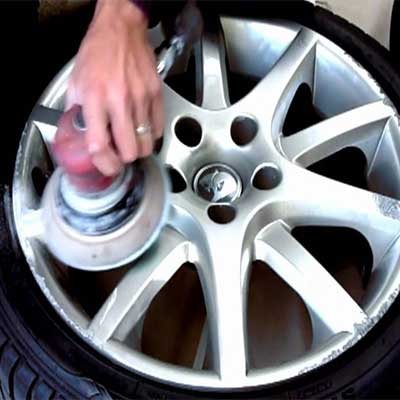 Alloy Wheel Refurbishment Cardiff
Your alloy wheels are very easy to scratch, ding, and dent. Sometimes, it takes nothing more than catching a curb going around a corner. Unfortunately, alloy wheels are not very forgiving and replacing them can be quite expensive. You can save time and money by using our Cardiff alloy wheel refurbishment and repair mobile service to bring your wheels back to their original beauty.
Repairing alloy wheels has become quite popular as of late because everyone is concerned with saving money today. However, this isn't a repair that many body shops handle. You need our local mobile Cardiff alloy wheel repair service that has over 17 years' experience in this area that will save you both money and time. Our repair technicians have the necessary training and experience to ensure that a quality repair is completed quickly and correctly – the first time. We specialise in alloy wheel repair and have done so for more than 17 years now – We are used by most Cardiff Car Sales main dealers and many Insurance companies and Fleet operators – so why not phone us for quote?
We save you money!
A fraction of the price of traditional body shop methods
Average savings 50% compared to traditional Bodyshops
Save TIME and MONEY with average repair times of 1-2 hours
We ALWAYS put our customers first
We LISTEN to you and HELP you find the service you need
We ONLY use Industry Leading Products
QUICK turn-a-round, fully Mobile Service
FRIENDLY and APPROACHABLE
Used by many Cardiff main dealers and Insurance Companies
OVER 25 YEARS experience in SMART Repair services to the Motor Trade
Read our testimonials – Yours could be next!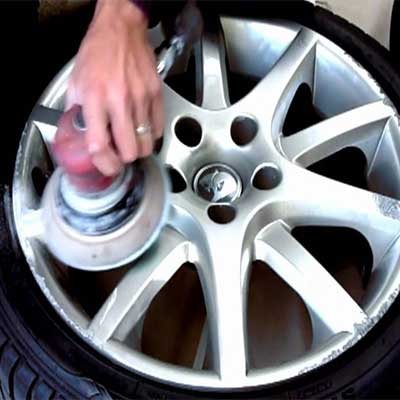 We will save you time!
The refurb process consists of several steps. The great news is that our wheel repair service in South Wales offers a fully mobile service. It doesn't take days for the mobile repair, either. Your wheels can look as good as they did when the car left the showroom within a few hours and for a fraction of the cost of a new set of wheels.
Cardiff Alloy Wheel Refurbishment Step 1:
Our experienced technician will begin by using a small grinder if needed to remove the dings, ridges, and spots that are on the surface of the rim. The grinder smooths these areas, which are often the result of driving on rough roads or hitting a curb. As a mobile service, we can work at your home or place of work. All we need is access to a power point and parking for our mobile workshop.
Cardiff Alloy Wheel Refurbishment Step 2:
The next step is to apply a special type of epoxy that fills in any low spots or gaps that are left after grinding. This epoxy material also strengthens the wheel.
Cardiff Alloy Wheel Refurbishment Step 3:
The next step will take care of any unsightly areas on the wheel. The wheel is then repainted and two final lacquer coats are applied. Our technicians never remove the wheel and the repair is normally finished in only one hour.
There are some types of damage to alloy wheels that cannot be repaired and require the wheel to be replaced. Our mobile alloy repair technician will closely examine the wheel and determine if a repair is possible. Please not that we do not repair Chrome wheels.
Remember, you don't have to replace your dinged, scuffed, scraped, or scratched alloy wheels. Instead, use one of our experienced, highly trained alloy wheel refurbishment technicians and get those wheels looking showroom ready in no time at all!
Phone us today to get a quote so your alloy wheels are back to their original beauty.
We can really save you a lot of time and money!
Call Alloy Wheel Refurbishment TODAY on
07792-320692 or 07977-514324