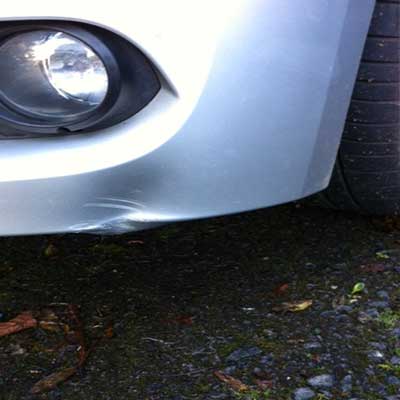 Cardiff Car Bumper Repair
While the bumpers of your car are present to help avoid more expensive damage in a minor collision, these areas of your car can take a real beating. Scrapes, scuffs, dents, dings, and other damage can detract from the overall beauty of your car and lower the value of it, as well. Our Cardiff Car Bumper Repair mobile service understands how important it is that your car looks as good as or better than the day you bought it.
Did you know that 95 per cent of all bumpers today are made from plastic? In order to correctly repair most plastic bumpers, the latest plastic welding equipment is needed. Our Bumper Repair mobile technicians have this equipment and can complete the repairs with the bumper on your vehicle. Not only does this mean the repair is finished in less time, but it also saves you money.
We will save you time!
We can save you time!
Our experienced mobile technicians can often have the repair completed in an hour or so. We will come to your home or work, too. You no longer have to wait days for Cardiff car bumper repair technicians or waste time waiting at a body shop and try to work around being without your vehicle for an extended period of time.
Plastic car bumper repair requires a great deal of skill to be able to affect a repair that is all but invisible afterwards. Bumpers aren't the only parts of a car that could be made of plastic. Some of the other parts might include spoilers, trims, grills, and mirror casings. In fact, many of the newer cars have entire body panels that are made of plastic. Damage to these parts of your car could also be repaired by plastic welding by our specialised technicians.
Our mobile workshops are fully equipped to allow for plastic welding and paint repairs to be carried out at your home or work. Simply give us a call to set an appointment at your convenience. Your Cardiff car bumper repair technician will inspect the damage to your car and give you a detailed quotation as to what the repair will entail. In most cases, a scratched or scuffed bumper can be repaired in about an hour. A plastic bumper that has cracked, split, or warped can be repaired in just a few hours. Once the car bumper repair is complete, there should be no evidence that the repair was even made.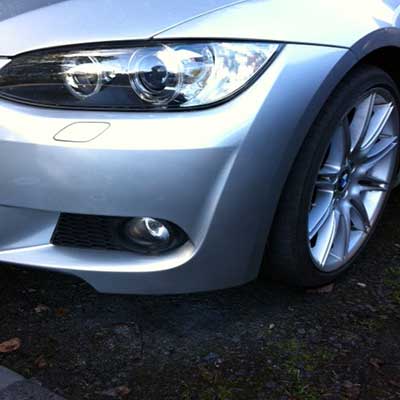 Our car paint repair Cardiff mobile service is in high demand with many of the auto dealers in Cardiff, including brands such as Porsche, Land Rover, Jaguar, Bentley, and Aston Martin. Our mobile repair technicians help these dealers prepare their vehicles for sale; however, we also provide our services to private customers, as well.
Many times, our customers need a repair on a lease vehicle so they are not subjected to hefty fees when returning the vehicle. On other occasions, the owners simply want their vehicle back to its original and pristine condition without the long wait associated with traditional car paint repair.
We can really save you a lot of time and money!
Call Alloy Wheel Refurbishment TODAY on
07792-320692 or 07977-514324