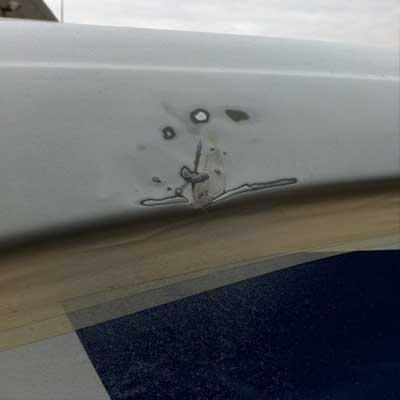 Cardiff Car Minor Paint Repair
Your Car Can Look Good as New
It's a common scenario. Your pride and joy gets a minor scratch, but it is enough to detract from the overall beauty. It might have been your fault or it might have been someone else's fault. It doesn't really matter because now you need to get that scratch, dent, or ding repaired. The good news is that it is easier than you might think to have your vehicle looking like it just rolled off the showroom floor.
One of the great things about our Cardiff car minor paint repair mobile service is that we come to you. We can come to your home or work and have your car looking beautiful again in hardly any time at all. Our car paint repair mobile service utilizes our "SMART" repair systems and our technicians have over 17 years of experience.  We can repair most minor scuffs, scrapes, scratches, and dents in about an hour.
We will save you time!
Our car paint repair Cardiff mobile service is in high demand with many of the auto dealers in Cardiff, including brands such as Porsche, Land Rover, Jaguar, Bentley, and Aston Martin. Our mobile repair technicians help these dealers prepare their vehicles for sale; however, we also provide our services to private customers, as well.
Many times, our customers need a repair on a lease vehicle so they are not subjected to hefty fees when returning the vehicle. On other occasions, the owners simply want their vehicle back to its original and pristine condition without the long wait associated with traditional car paint repair.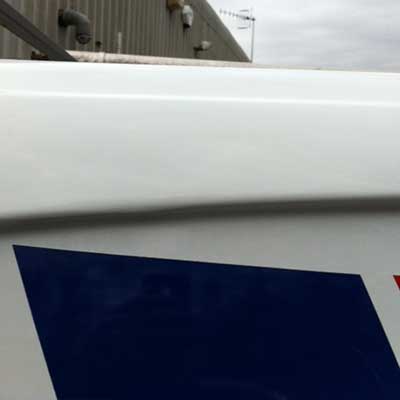 We will save you money!
Our SMART repair process saves you both time and money. Instead of leaving your car at a body shop for several days to have a minor paint repair completed, our experienced mobile technicians come to you. Our prices are very competitive and can save you hundreds of pounds.
Cardiff Car Minor Paint Repair Step 1:
After examining the damaged area, our technician will recommend the correct repair technique that is needed. Perhaps you need a small dent or ding removed or a minor paint damage repaired. Our technician will use a variety of specialized tools to remove the dents and dings or repair the paint work on your car.
Cardiff Car Minor Paint Repair Step 2:
Our highly trained and experienced specialist technician will then address any other scratches or scrapes in the car's paint. Our SMART repair process is completed quickly leaving your car looking like it just came out of the showroom.
There are some areas of a car that are more susceptible to scratches. The bumpers of a car take most of the abuse, but these are often some of the easiest to types of damage to repair. If you have scuffs and scrapes on your car's bumpers, then call Cardiff car minor paint repair. Our technicians can quickly have the damage repaired and your bumpers looking brand new again.
You will love our work!
Repairing these minor imperfections in your car's paint will increase the value of your vehicle; however, just getting your car back to its original beauty is often what our customers are more concerned about. Our car paint repair service is very affordable, especially when compared to rates charged by traditional body shops.
Call us today to receive your quote and schedule an appointment time that is convenient for you.
We can really save you a lot of time and money!
Call Alloy Wheel Refurbishment TODAY on
07792-320692 or 07977-514324